In February I am going to Portland to spend some much needed time. I am excited and nervous for various reasons.
One of the reasons that I am going is to check out a school there that I really want to get into. I received paperwork today and it made me that much more excited! I can't think of another school that I would like to go to more other than PNCA except like... SCAD or RISD but those schools are double the cost of PNCA.
Nerves- I am nervous to go back to a 4-year school at 24-25 years old. I am nervous about the kind of debt that this might leave me in. I am nervous because I am going to have to unlearn a lot of self-taught, bad habits but I don't want to become an artistic clone of someone else either. I am nervous to have my expression judged for a grade. That last one is really what it comes down to.
I want Noah Gundersen to play a show while I am in the Pacific Northwest.
Although there are nerves, I am overall pretty freakin' excited for this trip! I have a coat this go-round so hopefully I will stay warm!
Things I am really excited about:
Staying at a Portland hostel, checking out the scenic river cruise, Powell's, maybe checking out a movie at Laurelhurst, Saturday Market?, Chinese garden?, Imago Dei, hopefully seeing Parker and tons of other EXCITING and AWESOME things that will put HUGE smiles on my face for DAYS!
So maybe I shouldn't be so nervous about Portland. I have a feeling it is going to be one of my favorite trips!
And don't worry, I wouldn't be leaving until next Spring and I would still be doing hair... just part-time for a few years! ;)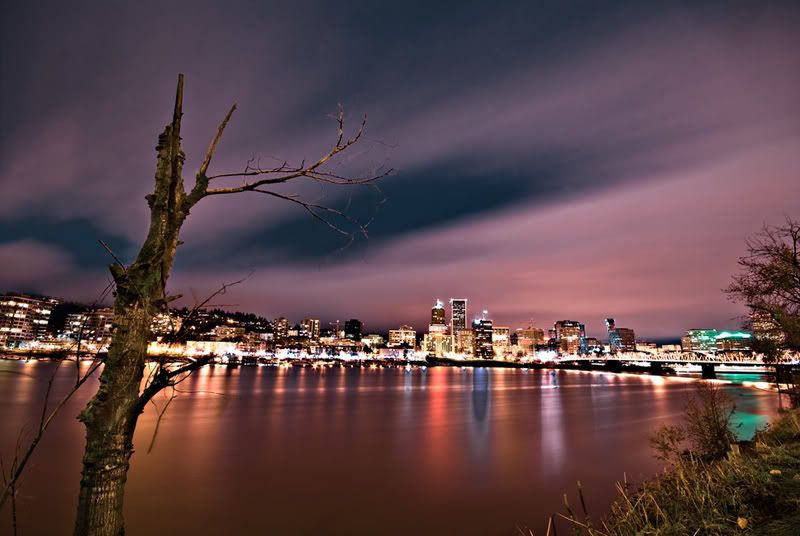 Photo Credit: http://www.flickr.com/photos/velvetonholiday/